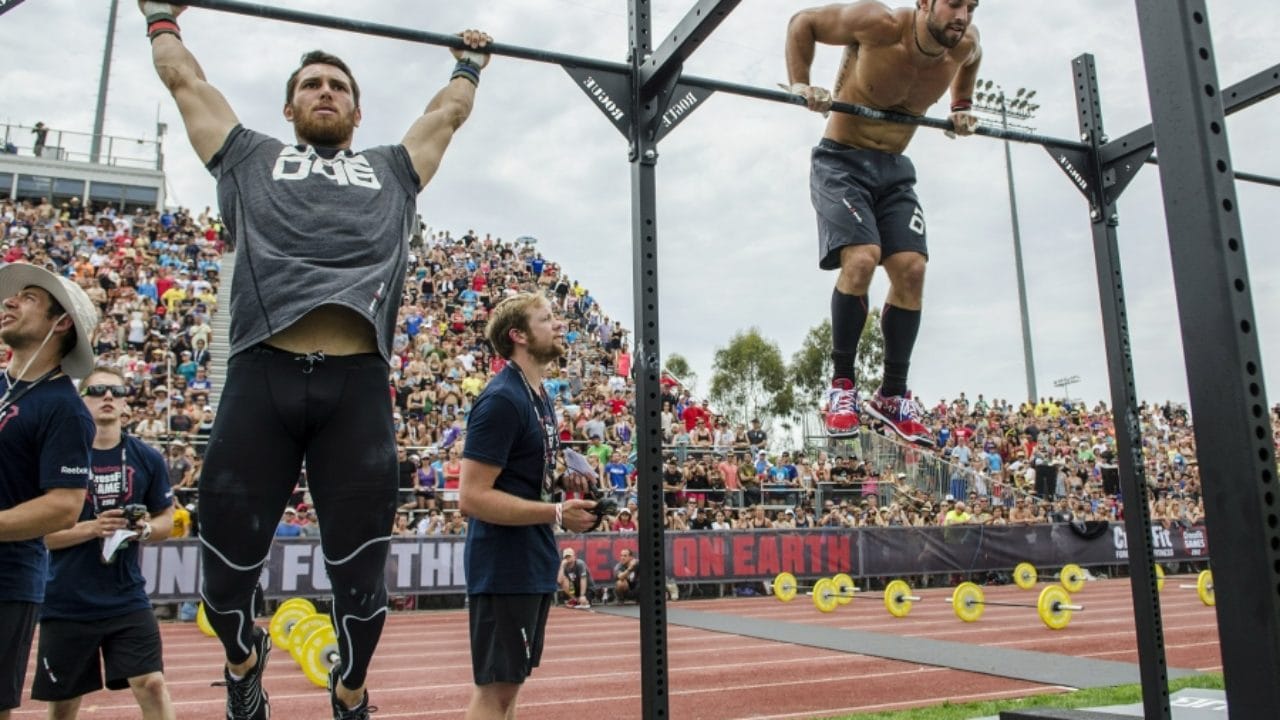 **WARM-UP**
PARTNER AMRAP – 4 MIN
P1: Row (Moderate Pace, Nasal Breathing)
P2: Completes (then athletes switch!)
8 Groiners
8 Scap Push Ups
8 Scap Pull Ups
-Rest 1:00-
PARTNER AMRAP – 4 MIN
P1: Row (Moderate to Fast Pace)
P2: Completes (then athletes switch!
8 BB RDL's
8 BB Hang Muscle Cleans
8 BB Hang Power Cleans
From here, go into a brief 2:00 foam rolling session for the lats and upper back from yesterday's work. Then, transition to
the teaching session which will focus on the bar muscle ups.
WORKOUT
AMRAP x 7 MINUTES
1-2-3-4…and so on
Bar Muscle-Ups
2-4-6-8..and so on
Hang Power Clean
(155/105)|(115/75)
-Rest 3:00-
AMRAP x 5 MINUTES
Pick-Up Where You Left Off!
(Score is Rounds + Reps)
FINISHER
3 SETS
30 MB Russian Twists or
15/15 Side Throws
20 Weighted Glute
Bridge-Ups (MB or DB)
(No Measure)