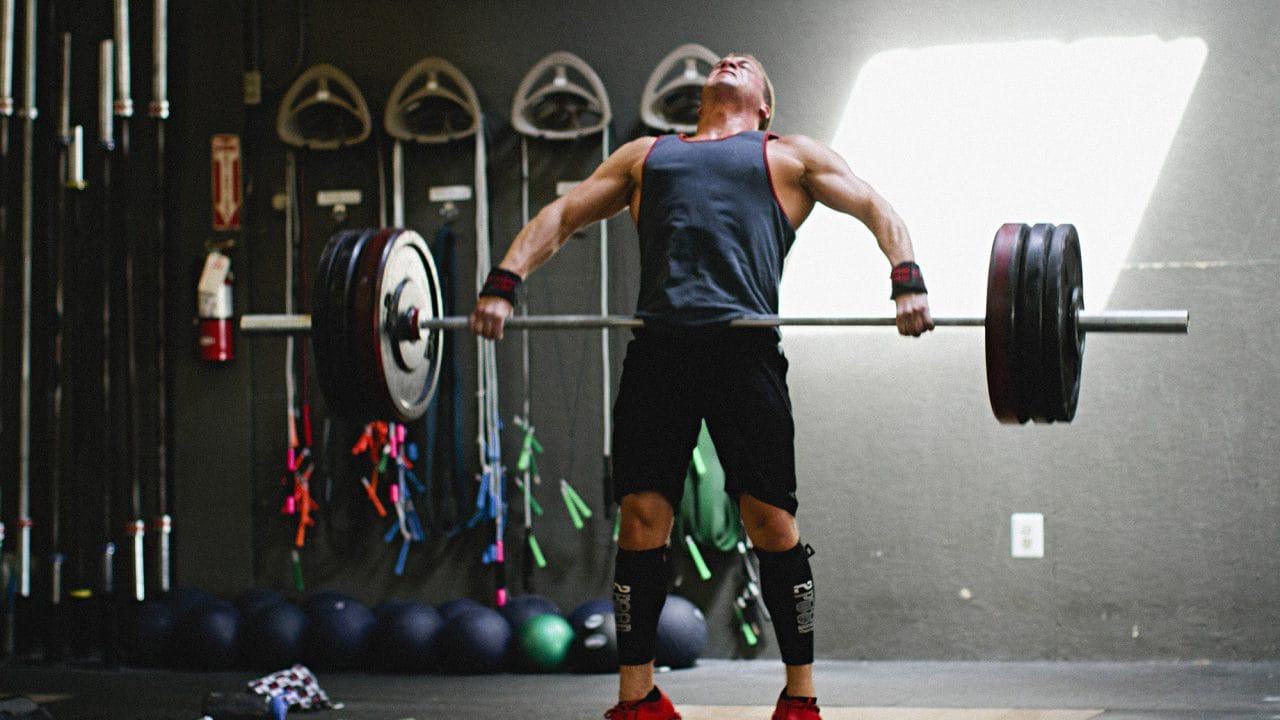 WARM-UP
Grab a partner and a Barbell!
1 ROUND EACH…
P1: AMRAP of…
5 Push-Up to Pike
10 Alt. V-Ups
15 Air Squats
P2: Run 400m
When P2 returns from Run, switch!
Into…
2 ROUNDS EACH…(need a barbell!)
P1: AMRAP of…
5 Romanian DL
5 Hang Muscle Clean
5/5 Elbow Punches
P2: 15 Burpees
When P2 finishes Burpees, switch!
PARTNER WORKOUT
IN TEAMS OF 2…
18 ROUNDS FOR TIME
4 Burpees Over the Bar
6 Hang Power Clean (165/115)|(115/75)
100m Run
*P1 works while P2 rests. P1 completes a full
round then athletes switch. Each athlete completes
9 rounds.
(Score is Time)
FINISHER
FOR TIME
100 Sit-Ups*
*Feet flat on ground, glutes must stay pinned to
ground. Shoulders pass hips at the top of the
sit-up.
(Score is Time)